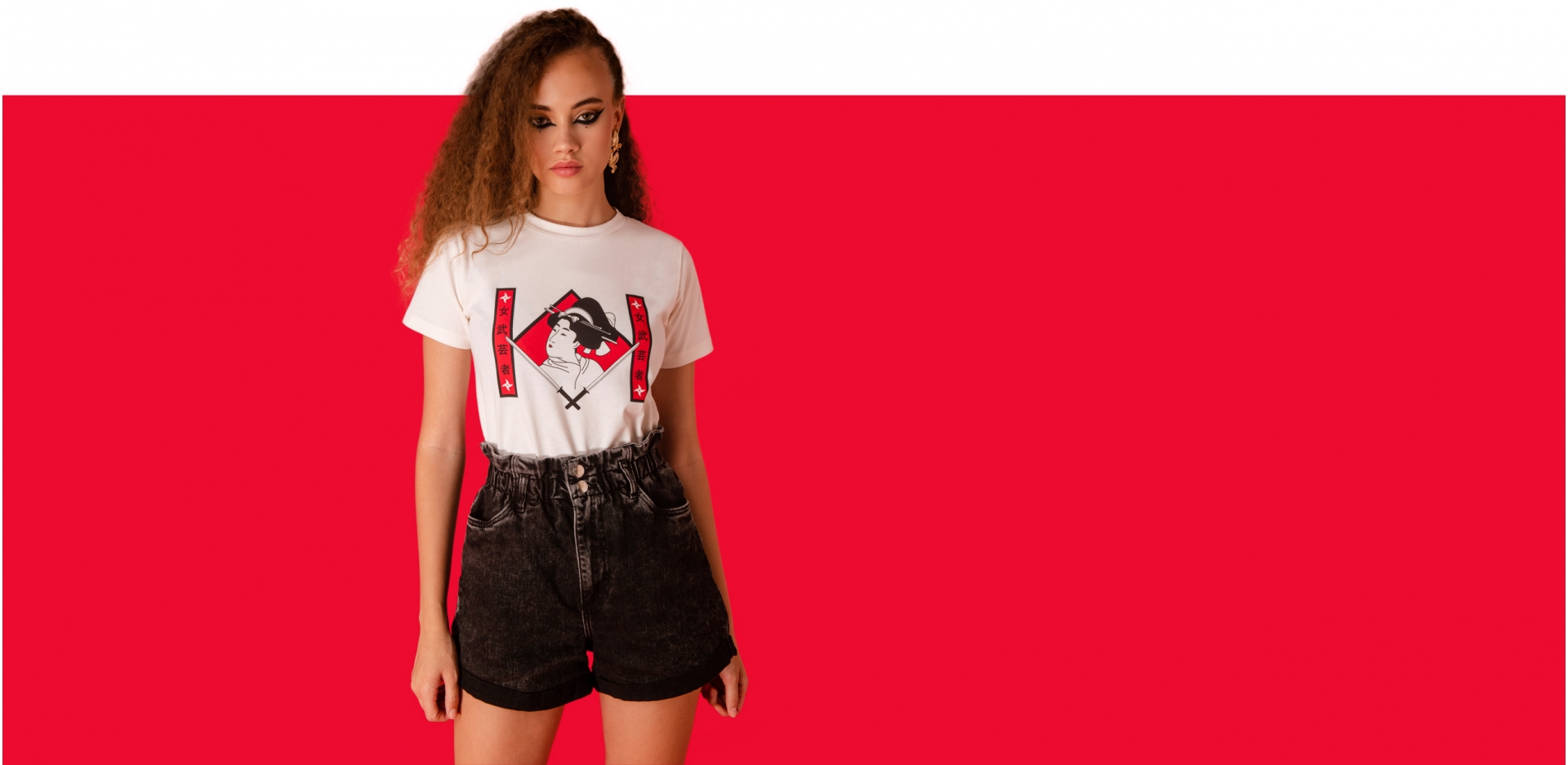 Free shipping
to European Union from €150
Onna-Bugeisha
Ready to kill Bill? If you are a warrior woman this is your tee. The onna-bugeisha were a group of samurai women who fought in the battles of feudal Japan. Masters of the naginata, the onna-bugeisha warriors were known to be as strong, capable, and courageous as samurai. Fight like a woman, fight like an onna-bugeisha.
Why we love it
Because we love to see that Tomoe Gozen, a famous onna bugeisha, was already cutting heads in japanese feudal times. Nothing to envy Uma Thurman in Kill Bill.
Because warriors are the ones who change the world.
We love comfort and this relaxed fit silhouette flares out at the bottom so it doesn't mark our curve of happiness.
Because this piece of HERstory deserved one of our t-shirts.
Because it is a limited edition and there are less than 50 units.
Designed & made in
Designed in Spain.
Made in Portugal.
Product Details
100% cotton.
Crew neck.
Short sleeve.
Relaxed fit.
Graphic print on the front and a detail on the back.
Alejandra is 5,7" and is wearing a size XS.
Cosmic ingredients
24% stardust
21% lunar love
17% cosmic power
14% alien perfume
13% whises from shooting stars
11% astronaut's dreams
Attention: You could be abducted wearing Youniverse.
Garment care
Machine wash up to 40º
Do not bleach
Iron at medium temperture on reverse side / Do not iron directly over the motif
Do not dry clean
Tumble dry low
Save energy / Wash only dirty clothes
Meaning
女武芸者: Samurai Woman / Warrior Woman