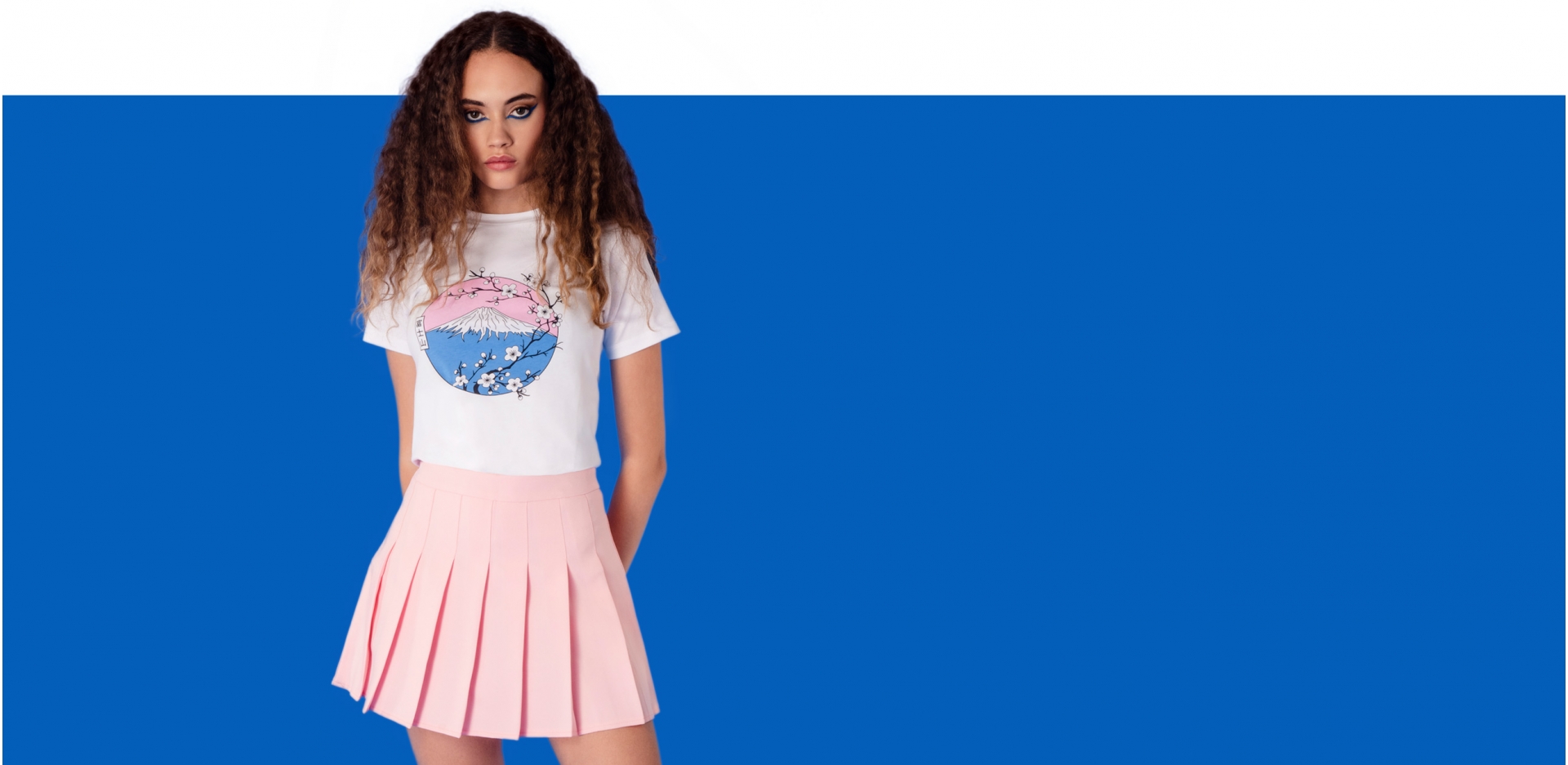 Free shipping
to European Union from €150
Fujisan
The most iconic landscape of the Japanese country is Mount Fuji. Get the unique beauty of this sacred mountain surrounded by cherry blossoms with this tee. A magical place full of legends ranging from underwater monsters to aliens that land on its top. Let yourself be carried away by the madness and charm of Japan.
Why we love it
We like pastel colors even if they don't come in the form of a cake.
We love comfort and this relaxed fit silhouette flares out at the bottom so it doesn't mark our curve of happiness.
Because there isn't a more beautiful picture than cherry blossoms with Mount Fuji in the background.
Because it is a limited edition and there are less than 70 units.
It is not a very long tee and it looks really good when you put it inside your pants.
Designed & made in
Designed in Spain.
Made in Portugal.
Product Details
100% cotton.
Crew neck.
Short sleeve.
Relaxed fit.
Graphic print on the front and a detail on the back.
Alejandra is 5,7" and is wearing a size XS.
Cosmic ingredients
24% stardust
21% lunar love
17% cosmic power
14% alien perfume
13% whises from shooting stars
11% astronaut's dreams
Attention: You could be abducted wearing Youniverse.
Garment care
Machine wash up to 40º
Do not bleach
Iron at medium temperture on reverse side / Do not iron directly over the motif
Do not dry clean
Tumble dry low
Save energy / Wash only dirty clothes
Meaning
富士山: Fujisan / Mount Fuji 富: Wealth /Abundance 士: Samurai / A man with a certain status 山: Mountain