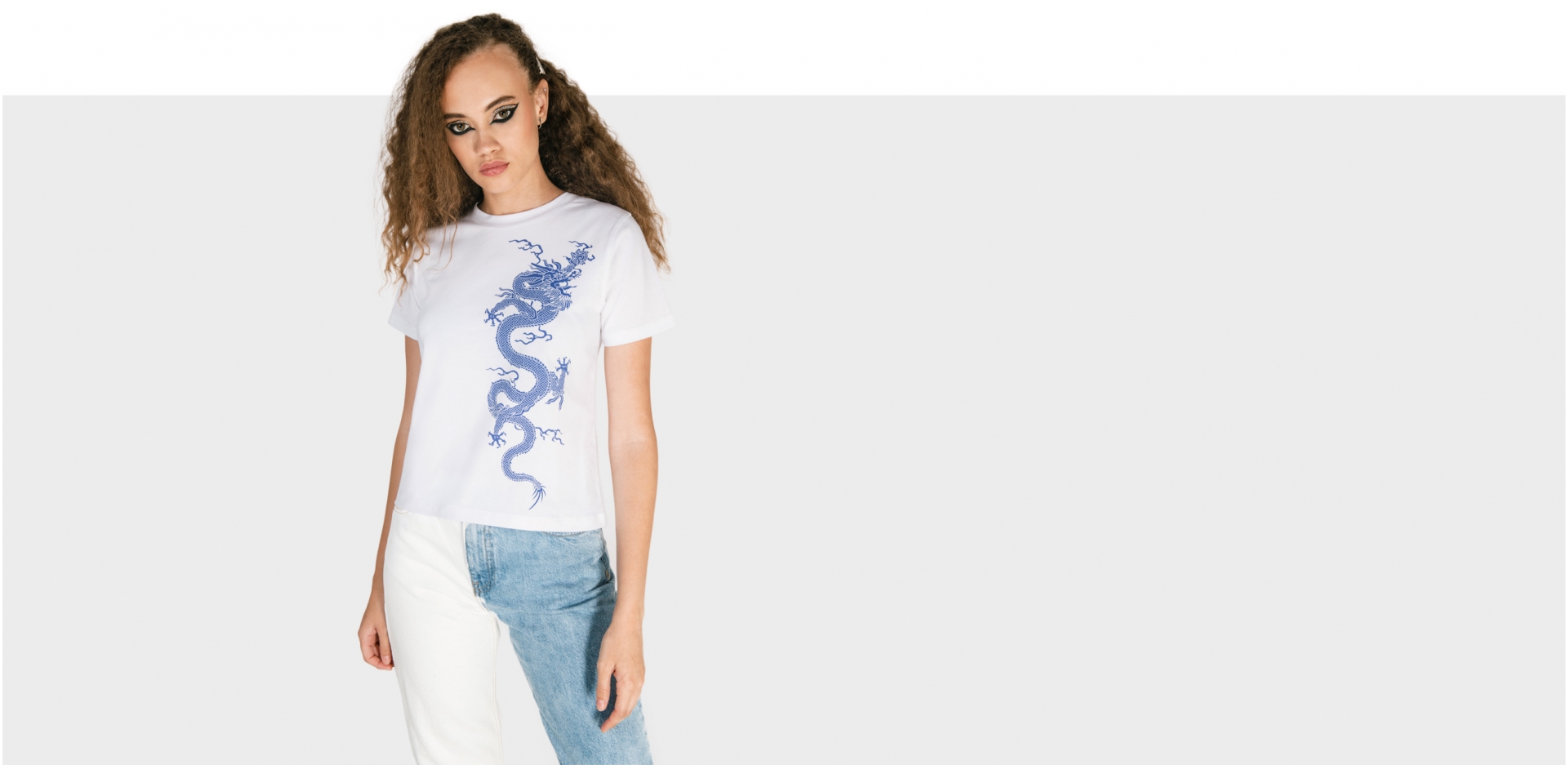 Free shipping
to European Union from €150
Dragon
Dracarys! Yes, we needed to make a mighty dragon t-shirt and feel like Daenerys. Without the Targaryen madness. We chose a dragon because it symbolizes power, success, and leadership. This blue dragon, in particular, is one of the four divine monsters that represent the cardinal points in Japanese mythology. His name is Seiryū (blue dragon) and he is the guardian of the east and of the city of Kyoto.
Why we love it
Because it is a magical animal that fascinates us and we love everything it symbolizes in Chinese and Japanese cultures.
Because it is a limited edition and there are less than 60 units.
Because we would love to train a dragon, but since this is not an animation movie, we settle for having it on a t-shirt.
We love comfort and this relaxed fit silhouette flares out at the bottom so it doesn't mark our curve of happiness.
Designed & made in
Designed in Spain.
Made in Portugal.
Product Details
100% cotton.
Crew neck.
Short sleeve.
Relaxed fit.
Graphic print on the front and a detail on the back.
Alejandra is 5,7" and is wearing a size XS.
Cosmic ingredients
24% stardust
21% lunar love
17% cosmic power
14% alien perfume
13% whises from shooting stars
11% astronaut's dreams
Attention: You could be abducted wearing Youniverse.
Garment care
Machine wash up to 40º
Do not bleach
Iron at medium temperture on reverse side / Do not iron directly over the motif
Do not dry clean
Tumble dry low
Save energy / Wash only dirty clothes
Meaning
青竜: Blue dragon 竜/龍: Dragon 青: Blue