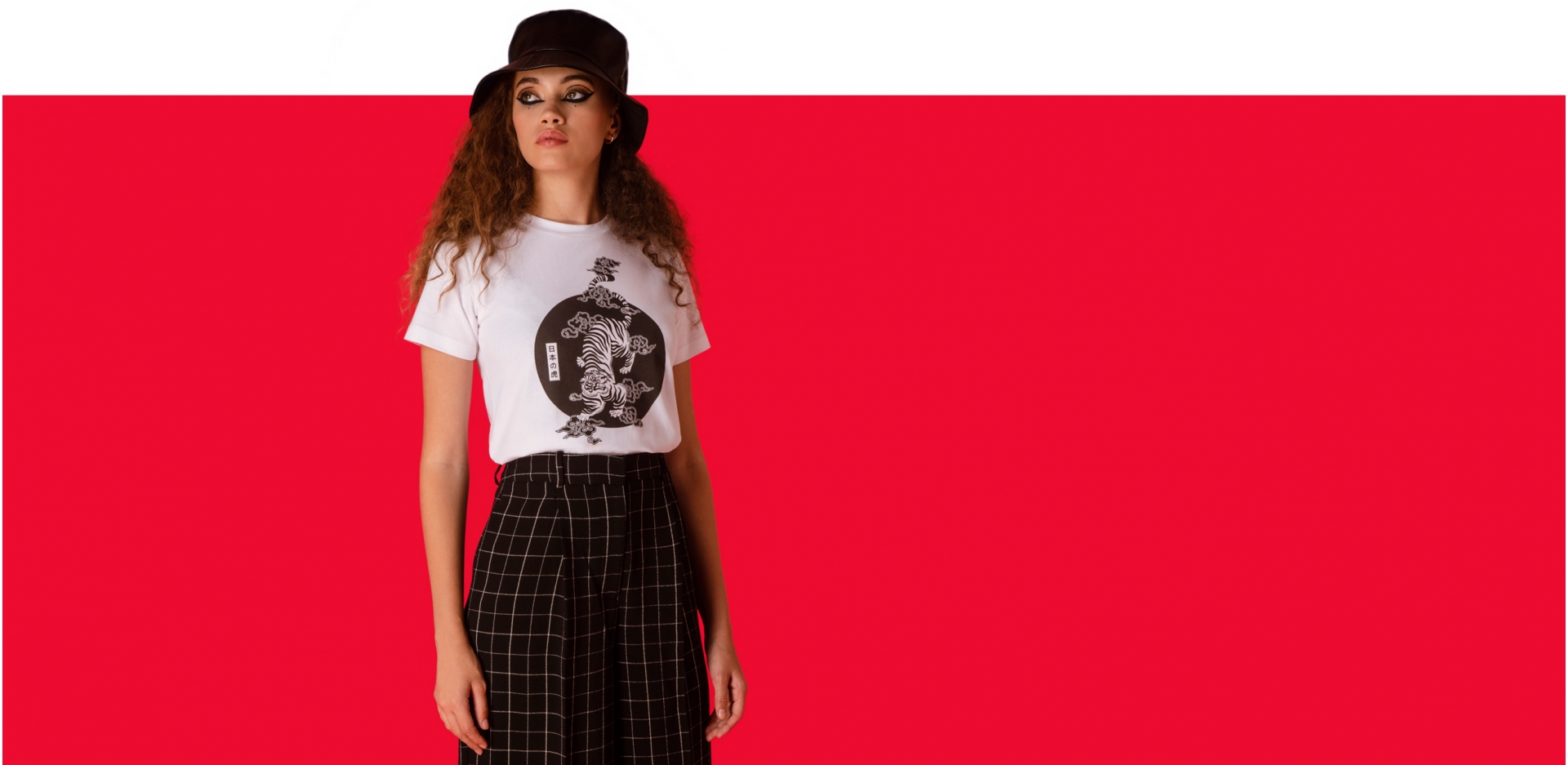 Free shipping
to European Union from €150
Tiger
Why a white tiger? Because it symbolizes strength, courage and passion. It is also one of the four divine monsters that represent the cardinal points in Japanese mythology. His name is Byakko (white tiger) and he is the guardian of the west. Its element is lightning and air. Its roar is said that is capable of calling out the tempest and causing overwhelming thunderstorms. Now you can laugh at the Lannisters.
Why we love it
Because when we think of tigers, the song of "The eye of the tiger" sounds in our mind and gives us a rush of energy. We are ready to fight and move on.
Because the tiger has a lot of power. And besides being a free spirit, it is one of the most beautiful animals in the wild world.
Because we connect a lot with all the values that are associated with it and we like to roar from time to time, at night, in the form of snoring.
Because a black and white tee goes with everything.
Because it is a limited edition and there are less than 50 units.
We love comfort and this relaxed fit silhouette flares out at the bottom so it doesn't mark our curve of happiness.
Designed & made in
Designed in Spain.
Made in Portugal.
Product Details
100% cotton.
Crew neck.
Short sleeve.
Relaxed fit.
Graphic print on the front and a detail on the back.
Alejandra is 5,7" and is wearing a size XS.
Cosmic ingredients
24% stardust
21% lunar love
17% cosmic power
14% alien perfume
13% whises from shooting stars
11% astronaut's dreams
Attention: You could be abducted wearing Youniverse.
Garment care
Machine wash up to 40º
Do not bleach
Iron at medium temperture on reverse side / Do not iron directly over the motif
Do not dry clean
Tumble dry low
Save energy / Wash only dirty clothes
Meaning
日本の虎: Japanese tiger 日本: Japan 虎: Tiger