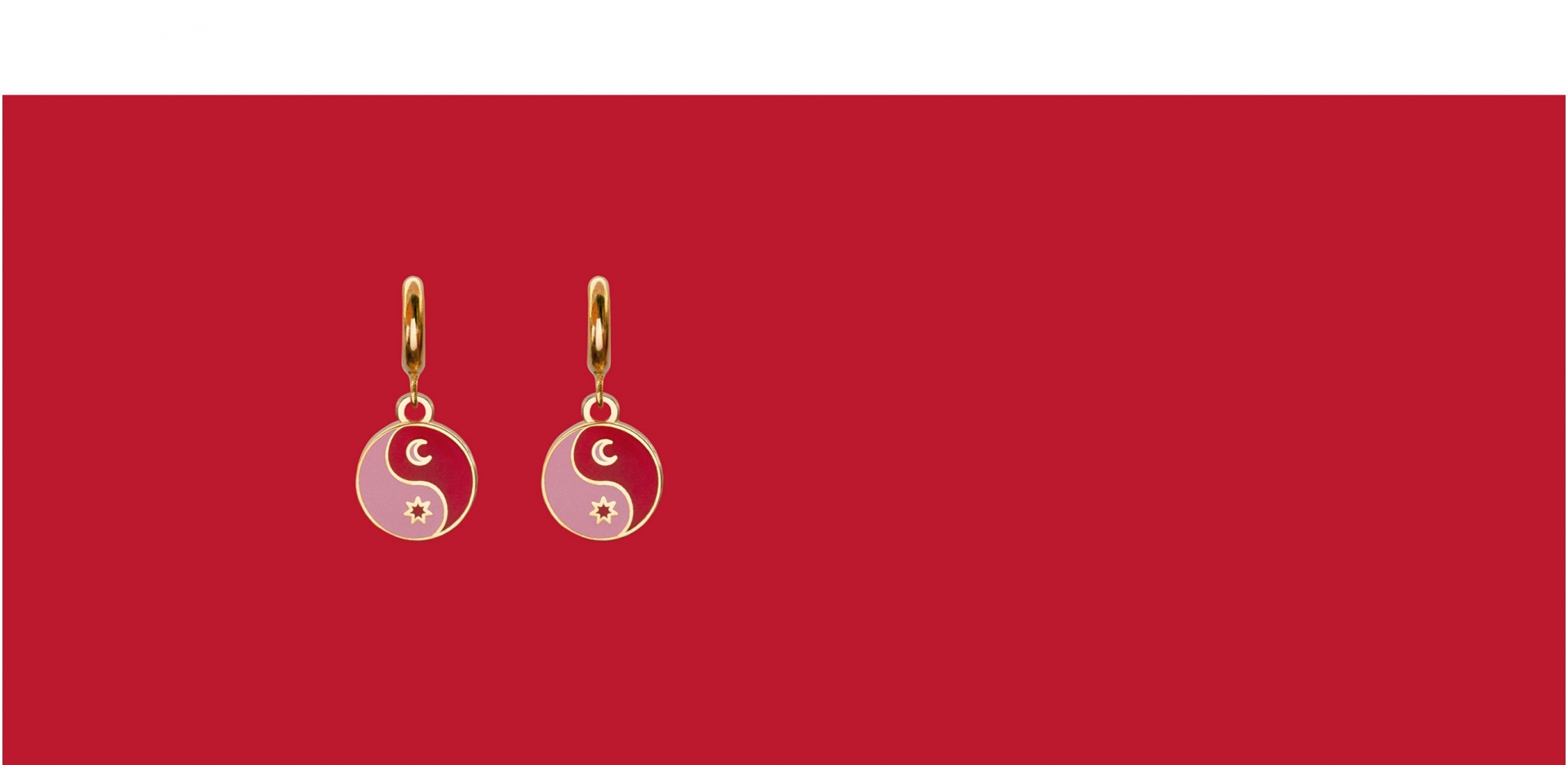 Free shipping
to European Union from €150
Yin yang
Yin yang, symbol of harmony that represents the balance between two opposite energies that coexist. The Ying does not exist without the Yang and vice versa. In the same way that light cannot exist without darkness. Learn to embrace the cosmic dualities of life with these very spacial earrings. They are available in two color combinations. Get the one you like the most.
Why we love it
The cosmic duality of the sun and the moon is our favorite and their impossible love inspires us.
Being independent pieces you can mix and match with other earrings you have.
This symbol representing balance will give your life a bit of harmony.
Designed & made in
Designed in Spain.
Made in Portugal.
Product Details
Finishes: 24k gold plated.
Pieces: Hard enamel charms made in Zamak.
Cosmic ingredients
24% stardust
21% lunar love
17% cosmic power
14% alien perfume
13% whises from shooting stars
11% astronaut's dreams
Attention: You could be abducted wearing Youniverse.
Jewelry care
Avoid exposing your jewelry to: perfume, alcohol, cosmetics and chemicals.
Keep your jewelry separate in a jewelry box or cloth bag to prevent scratches.
Avoid contact of your jewelry with water or sweat.
Keep the pieces away from sun exposure.
To clean them you can use a cotton cloth.
Meaning
The Yin Yang represents the balance between two opposite and complementary energies and is a symbol of harmony.
.